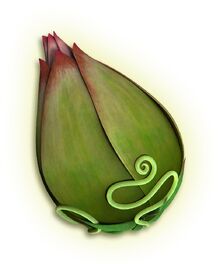 The Pod is a lotus bulb which Queen Tara selected as the best candidate to receive and contain The Life of the Forest and to select Tara's heir. Once the Queen was killed, it became vital to protect the Pod and ensure it would bloom under proper conditions.
Once it did, it selected the "Flower Child" Jinn as the new Queen, instilling in her the Life of the Forest.
Ad blocker interference detected!
Wikia is a free-to-use site that makes money from advertising. We have a modified experience for viewers using ad blockers

Wikia is not accessible if you've made further modifications. Remove the custom ad blocker rule(s) and the page will load as expected.